The next two meetings of Cotswold EEMG are:-

24th February - Rupert Blackstone, Wattcraft – "Askrigg Renewable Energy Assessment and the Challenges of Sustainable Energy for Heritage Rural Villages".

24th March - Simon Graham - de Courcy Alexander – "Cheltenham's Roadmap to Carbon Neutrality".
28th April - "How Healthy is Your Building?"
Having a Healthy building helps people and businesses get back to work, reassures occupants a space is safer. Pradeep Singh, senior design partner with Honeywell will present on the industry guidance and compliance with new policies.


Meeting details from :-
CHAIRMAN: Frederick Michael Simpson, Tel: 07934 615 098 E-mail: frederickmichael.simpson@googlemail.com

SECRETARY & VICE CHAIRMAN: Stephen McDonnell
Tel: 01242 516 438 E-mail:stephen.mcdonnell1@virgin.net

The CEEMG meets at the Stratton House Hotel Cirencester GL7 2LE about 8 times a year on the last Thursday of a month. Networking and a buffet from 12pm is followed at 1pm by the presentations. Membership is via modest annual subscriptions, non-members and guests are charged for individual meetings, deductible from a subsequent subscription. CPD certificates are issued for members to present to their own professional organisations or institutes.

With rising energy prices alongside increasing concerns about climate change and sustainable consumption and production, membership of your local Energy & Environmental Management Group EEMG has never been more relevant.
Whatever type of business you are in, whether in the public sector, manufacturing, commerce, healthcare, education, etc, keeping up-to-date with energy and environmental management issues is increasingly important and this is where your local EEMG can help.

On2nd December 2021 Cotswold EEMG held its first live meeting since January 2020.
A successful Buildings Energy Efficiency 'Retrofit' Workshopwas presented by the Severn Wye Energy Agency. Members and guests appreciated the opportunity to meet, interact and network again. On-line sessions, held jointly with other EEMGs in the region, kept us going, but, judging by the excellent attendance, live meetings are hopefully back again.

Other subjects that CEEMG has covered of late include small scale pyrolysis, cyber security, eco travel, the often neglected but important health of buildings through good ventilation and indoor air monitoring and control, EV parking and 2-way interaction with the grid, EV lorries, a local family garage providing EV selection and maintenance services, drones for building surveying, water and sewage quality, Etc.
The Notice Board has postings of some of the key presentations given at EEMG meetings.

CEEMG has its own LinkedIn Group. It is only accessible for paid-up CEEMG members.
This allows members to:
network with each other between CEEMG meetings,
continue discussions started at a CEEMG meeting - either one-to-one through using LinkedIn messages - or with the group as a whole using its Discussion forum, and
promote your offerings to your colleagues - or simply have a well deserved boast about your recent achievements via the 'Promotions tab'.
It enables you to raise topics of interest that may lead to a specific presentation or future CEEMG events and will provide rapid access to past presentations.

You need to be a paid-up member of CEEMG and already on LinkedIn to apply for your invitation to join the CEEMG LinkedIn group. You can contact CEEMG Committee member Rob Baldwin by email to robbaldwin@blueyonder.co.uk for further information if required.

So don't delay - if you do not have a LinkedIn account just click here: www.linkedin.com and join - it's really easy and free. You don't have to provide large amounts of detail on your profile to get your account set up.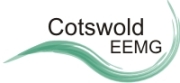 About us | How to join | Links | Notice Board | Showcase


CHAIRMAN: Frederick Simpson,
Tel: 07934 615 098 E-mail: frederickmichael.simpson@googlemail.com
SECRETARY & VICE CHAIRMAN: Stephen McDonnell
Tel: 01242 516 438 E-mail:stephen.mcdonnell1@virgin.net
LIFE PRESIDENT: Mike Strickland
Constitution (doc rtf)